CCAS Advising Workshops
CCAS Advising is pleased to announce a workshop series on such topics as how to best use advising, being a transfer student and planning your academic success.  See the dates and times below for each seminar: 
Monday, October 20
BSB 336
12:15 p.m. – 1:15 p.m.

How your transfer credits are being applied to your degree; Review of the general education and degree requirements

Tuesday, October 21
BSB 134
12:25 p.m. – 1:25 p.m.

Getting Ready to Register & working with your advisor

Wednesday, October 22
BSB 336
12:15 p.m. – 1:15 p.m.
5 p.m. – 6 p.m.

Getting Ready to Register & working with your advisor

Thursday, October 23
BSB 336
12:25 p.m. – 1:25 p.m.

Degree Navigator and Web Registration workshop

Monday, October 27
BSB 336
12:15 p.m. – 1:15 p.m.

Review of general education requirements

Tuesday, October 28
BSB 335
12:25 p.m. – 1:25 p.m.

Getting Ready to Register & working with your advisor

Wednesday, October 29
BSB 336
12:15 p.m. – 1:15 p.m.
5 p.m. – 6 p.m.

Getting Ready to Register & working with your advisor

Thursday, October 30
BSB 336
12:25 p.m. – 1:25 p.m.

Degree Navigator and Web Registration workshop
Meet Your Advisor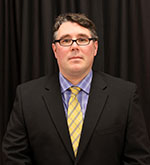 Francis Clark
Biology, Biomedical Technology, Chemistry, Computer Science
Phone: (856) 225-6043
Email: mailto:mfrancis.clark@camden.rutgers.edu
Francis Clark was born and raised in South Philadelphia.  When going to college, he decided to stay close to home by attending Temple University.  Upon graduating, Francis decided to pursue a graduate degree in that other city to the north.  Since graduating from New York University, Francis has worked at various institutions serving students from a diverse array of backgrounds and situations. In his free time, Francis enjoys spending time with his friends and family, a good book and rooting for the Eagles and his beloved Temple Owls basketball team.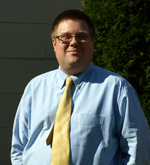 Matthew Kaulius
Art, English, Foreign Languages, Theater, Music, CCAS Students Interested in Nursing (A-M), Philosophy, Psycholog (A-M), Religion, Undecided (A-M), EOF and TRIO/SSS Liaison
Phone: (856) 225-6043
Email: matthew.kaulius@rutgers.edu 
Matthew Kaulius grew up in the small Western Jersey town of Phillipsburg.  While growing up, Matt dreamed of being like his heroes Harry Kalas and Merrill Reese and hoped to one day be the voice of the Phillies.  He tried to make this dream come true as a Communication Arts major at Ramapo College of New Jersey.  However, as his time as a student, he realized that radio was not the right place for him, and instead fell in love with the world of higher education.  This lead him to pursue a master's degree in Student Personnel Administration at the State University of New York College at Buffalo.  Since finishing his studies, Matt's journey has taken him to such places at Rockland County, New York, Philadelphia, and how here to Rutgers-Camden.  He is continuously challenged and excited by the Rutgers-Camden students.  He is also happy to still be living in an area where he can openly route for the Phillies and Eagles.  In his spare time, Matt enjoys reading, watching trashy reality television, following the crazy world of politics and following obscure sports like the Canadian Football League.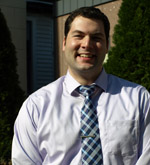 Jason Pelosi
Economics, Health Science, Political Science, Psychology (N-Z), Urban Studies
Phone: (856) 225-6043
Email: Jason.pelosi@rutgers.edu
I have worked at Rutgers-Camden for a little over a year now but have been working as a professional academic advisor for about a decade now. I'm from a small town in upstate New York and went to undergrad at the University at Albany. I majored in psychology and played football and ran track at the division I level while attending the university. I was a first generation student struggled academically my first year and was placed on academic probation. I quickly adjusted my commitment to earning my degree and graduated with a 3.0 GPA. I had a great deal of support from my academic advisors to help recover and decided to that I want to affect other students in a similar way. I earned my graduate degree from Springfield College in Massachusetts in counseling psychology with a concentration in student personnel administration. I have worked at the University of Rhode Island, Montclair State University, and Rutgers.
I am married and have two pets (a dog and a cat, no kids for now!), you will find that l love discussing both with my students. I spend a majority of my free time watching TV and movies or listening to music but I also like playing video games. I guess I'm kind of a nerd. I would love to travel the world more and maybe one day learn to fly a plane.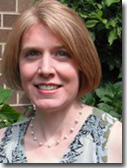 Jennifer Thiel
Africana Studies, CCAS Students Interested in Nursing (N-Z), Childhood Studies, General Science, History, Liberal Studies-Camden, Math, Pre-Engineering, Pre-Pharmacy, Physics, Student Proposed Majors, Athletics, Undecided (N-Z), and Veterans Liaison
Phone: (856) 225-6043
Email: jjthiel@camden.rutgers.edu                                                              
Lititz, Pennsylvania native, Jennifer Thiel took a long and winding way through higher education to establish her Jersey roots here in the College of Arts and Sciences at Rutgers-Camden.  She has been in the Office of Advising since the winter of 2009. Dean Thiel is often heard stating that her international experiences were by far her greatest teachers, motivators and equalizers. She studied her junior year in Leeds, England and after earning her undergraduate degree, taught for a year in Pusan, South Korea and for a summer in Surrey, England. She often says that "International education should be required for all students, no matter how brief the experience." Once her son becomes a little older, she looks forward to participating in the international programs the campus offers. Other educational interests include: professional development of students and collaborating with different offices for the betterment and empowerment of Rutgers-Camden's students.  For fun, Dean Thiel loves to spend time with her husband and son, travel to new places, eat Asian food, and volunteer at the Cherry Hill Library and Collingswood Farmers Market. Her favorite novels include: The Color Purple and anything by Amy Tan.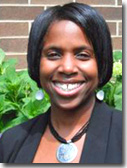 Danyelle Thurman
Criminal Justice, Pre-Business, Social Work, Sociology, International Students Liaison
Phone: (856) 225-6043
Email: dthurman@camden.rutgers.edu
Dean Thurman is originally from Philadelphia, Pennsylvania, but moved to Sicklerville, NJ at the age of 12, where she was raised as a Jersey girl.  She enjoyed her education at Rutgers University so much that she decided to join the Rutgers staff in 2001 as an Assistant Dean.   Dean Thurman's motto is "Consistency."  She believes that all students should be treated equally and prides herself on being consistent when assisting students with their educational goals towards obtaining a Rutgers degree.  Her famous saying is, "It's not what you say, but how you say it".  For fun, Dean Thurman loves NFL football and is a Pittsburgh Steelers fan (Steeler Nation Stand Up).  In addition to watching NFL football, she enjoys spending time with her husband and two teenage daughters.  Dean Thurman prides herself on being a basketball and cheerleading mom who supports both of her daughters equally with their sports.  She likes spicy food, and her favorite cuisine is seafood.
New CCAS Advising Email Usage Policy
As of January 1, 2015, the Camden College of Arts and Sciences Advising Office will no longer be responding to non-Rutgers based email addresses.  Email is the official form of communication of our office and thus it is crucial that you check this email account regularly.  Thank you for your cooperation.